If you happen to live in the States and like occasional online gambling activities, things are very complicated for you. The key question here is whether or not online sportsbooks are legal and regulated. The answer to this question is both easy and complicated. How come? Because the law which does exist doesn't apply to Internet gambling and betting activities since they weren't yet invented at the time the bill passed the Senate.
That is why people tend to interpret the law in their own manner. This goes for horse racing, daily fantasy sports, sports leagues, and gambling online in general. Until we get to see a new law to regulate sports betting, this issue will remain as hazy as it was back in the day.
But what better way for you to understand our claims than with a little history lesson. If you know how it all started, the whole ambiguous law will be much clearer.
The Famous Interstate Wire Act
Just in case you have never heard of the Interstate Wire Act, we're here to shed some light on this issue. Once this bill passed the Congress, all sports gambling between the states via any wire devices or telephone was strictly forbidden.
Now, here's the problem and what makes it so confusing; at the time this law was made, there was no Internet and no online sportsbooks. Actually, no one could have even imagined back then that in just a couple of decades, there would be a whole other world and form of gambling. The government just wanted to stop "telephone" sports betting, primarily on horse races. Well, that bill didn't take into account our little friend — the Web.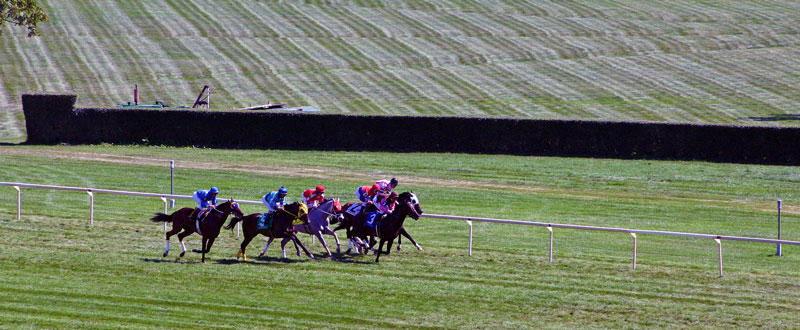 Since this law applies, quite literally, to sports betting, can it impact every game in an online casino?
In 2002, the Fifth U.S. Circuit Court of Appeals had a ruling in Louisiana. On one side of the lawsuit, there were two online gamblers; on the other one, a credit card company. Two men seemed to be up to their ears in debt because they kept placing bets on online gambling games. The court ruled that it was precisely the Wire Act, in this case, that was applicable. Hence, the judge dismissed the lawsuit. The state of Louisiana considers this law as one exclusively bound to sports events.
In 2006, the bill that passed the Congress was the SAFE Port Act. But this one was attached to the legislation of the Unlawful Internet Gambling Enforcement Act. The fact that the latter passed the Congress meant that Americans could now gamble online with no legal consequences, but they couldn't use checks, credit cards, or electronic fund transfer to finance their online gambling activities.
You Can Gamble, But You Cannot Pay
Is this a good or a bad thing for a gambler who just loves to follow up on sports leagues and bet on their favorite team every once in a while? Well, the Gambling Enforcement Act only bothers with the way Internet gambling is funded. On the other hand, here's the catch 22 — you cannot place a bet without making a deposit. And the only way you can deposit is via any type of electronic transfers, which is illegal.
That might prove to be a big problem unless you are a resident of Las Vegas and the casino is a light stroll away. But what about the rest of the country? As a matter of fact, this law says nothing about the actual act of betting, so you are free to do so. After the Gambling Enforcement Act passed, Lawrence Walters, an internet gambling attorney general, said in an interview for PBS NewsHour that the law has nothing to do with the actual gambler's activities on a website. It is specifically focused on the restriction of electronic financial transactions.
During the same interview, Keith Whyte, the executive director of the National Council of Problem Gambling, agreed with the Walters' statement. He also added that this law was very interesting. It didn't make gambling illegal per se. It just made your wager funding unlawful. Many experts had confirmed the fact that up to this point, despite the laws, not a single gambler was prosecuted for placing a bet on a sports betting site.
In Which States Can You Bet Online?
In May 2018, the U.S. Supreme Court backpedaled the Professional and Amateur Sports Protection Act, Akka PASPA. Thanks to this decision, all of the U.S. states have an opportunity to pass their own legislation. That means all of them can authorize sports and online betting at their sole discretion.
During 2018, there were six other states which decided to try and pass their legislation. We expect that number to be at least doubled in 2019. Iowa, Indiana, Arkansas, Delaware, Montana, Nevada, Mississippi, New York, New Jersey, Oregon, New Mexico, Rhode Island, West Virginia, and Pennsylvania are the states where you can be at peace and enjoy legal sports betting… for now.
Bear in mind the fact that this is just a temporary state and that the number of countries which allow online betting activities will only increase. Many experts predict that in the following couple of years, that number will go over two dozen.
Betting Is Perfectly Legal Overseas
For the most part, the only way you can bet from the States is to do so offshore. There are many online casinos that are based in the Netherlands Antilles and Antigua. They accept deposits by using international codes to process the payments. Thanks to this handy little option, they have an enormous number of loyal followers.
Although it's true that the authorities never track individual players, they do press charges against the casino operators. Forbes noted, back in 2012, that the federal authorities indicated Calvin Ayre, the founder of Bodog. This company actually owns and operates Bovada. However, these charges were eventually dropped in 2017 because Ayre pleaded guilty on some minor offenses. The bottom line is — online gambling establishments are very much legal overseas.
Unlike the United States, the rest of the world, or at least its vast majority, has no problem with betting online. But by the looks of it, it's likely that these circumstances will change. Some new gambling acts and laws are being legislated every day. All in all, the future of online betting seems bright.